INSPIRATION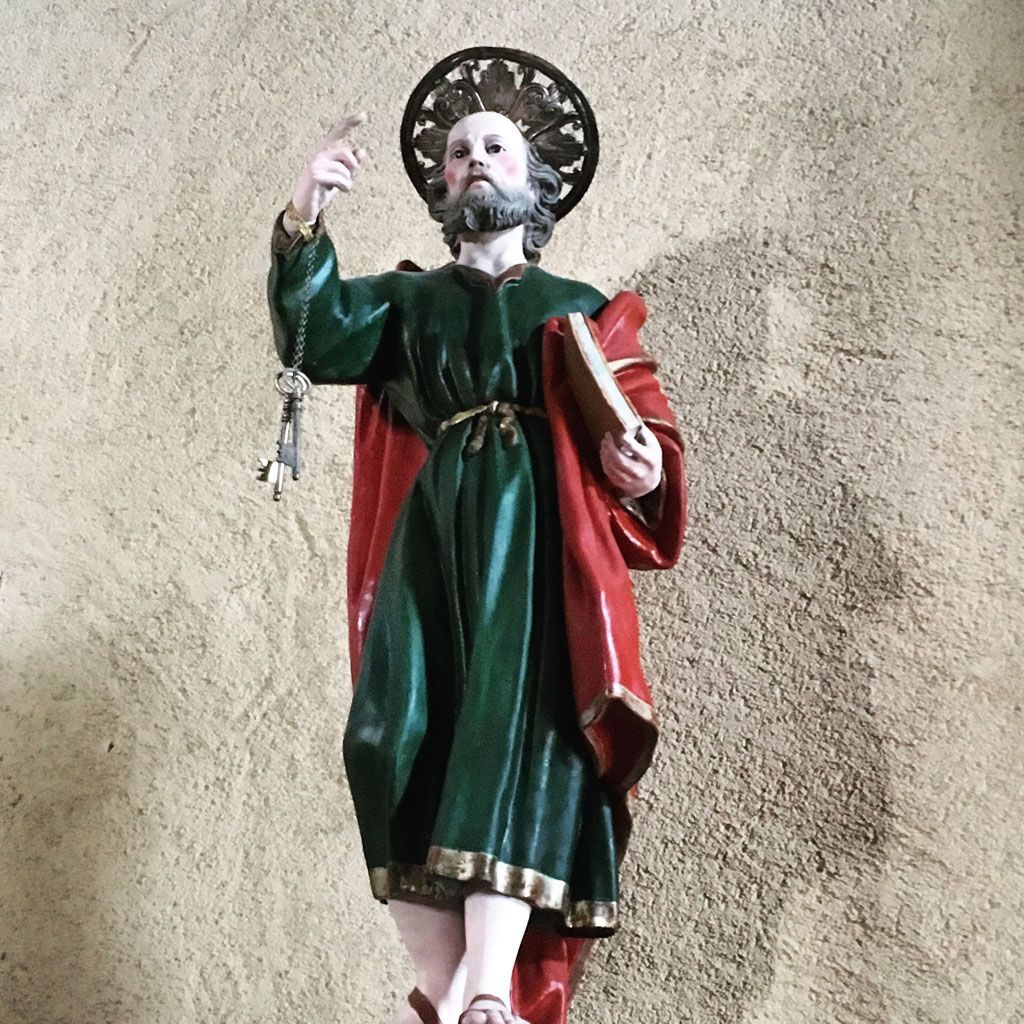 It's a beautiful day, I travel from Is Molas to get to the roundabout of the state road at the entrance of Pula. I continue for a short distance, fortunately with little traffic in this season, and return to a country road. After a few kilometers I arrive at the back entrance of Villa San Pietro, through a bridge and meet the vice mayor Salvatore, with whom we go to the schools where they are waiting for me to present the project.
With great surprise, two of the teachers are people I know: the first is Leonardo, a trumpet player with whom we have often found ourselves playing in classical orchestras. The second is Chicco, a former geologist student. Once again I find the combination of music and geology. I present my project to the boys who remain enthusiastic as well as all the teachers.
Left the school, we head to the Town Hall where I meet the mayor Marina and the councillors Laura and Pierpaolo. All together we go to visit some important realities of the village. The first is the new sports facility, very beautiful, artificial green, grandstands that can hold up to 250 spectators, in which the Villa San Pietro football school trains as well as the Cagliari under 17 team and teams up to the third category.
Then we move to the center of social aggregation. Here is a beautiful music room where young people can gather to play. Outside there is a playground for children and then three olive trees planted to remember three local victims of a tragic accident in the nearby Saras refinery, to which the center is dedicated. Immediately after, we return to the center, right on the central square, to visit the beautiful Romanesque church of San Pietro, made of a beautiful yellowish limestone, and containing an ancient wooden statue of Saint Peter. On the square there is also the Town Hall, equipped with bicycle parking, and a nice conference center, as well as beautiful historic buildings.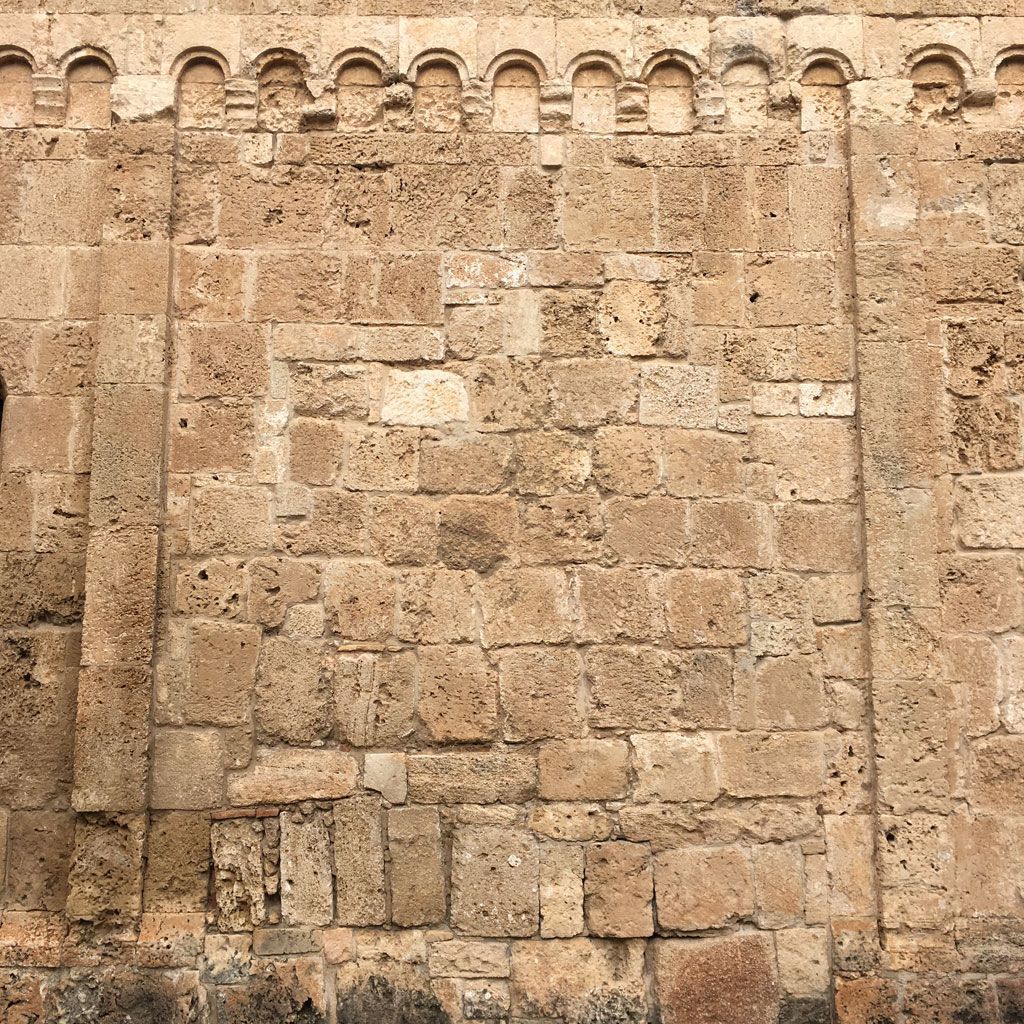 For lunch I arrive at Andrea's home, a dear friend of mine, geologist, who will host me for the day. We eat together with his wife Simona and his son Francesco. I am happy they have made a very good soup! Next to Andrea's home is Dolce Vita Bike Tour, the sponsor who gave me the bicycle for the trip. After lunch Sandro arrives and takes the bike for a few hours to have a complete check made to their mechanic Roberto.
Soon after Chicco joins, who will take me to see his multi-year project which he has been talking about for many years: a social farm (*). Back home to Andrea I work a little, I eat light, I instill a small musical germ in the small Francesco, who absolutely wants to try the ukulele, and go to bed early!
SOUND FRAGMENTS
Two donkeys.

SHORT SARDINIAN STORIES
(*) With Chicco, 47, we have known each other since we were students of geology. We met sometimes by chance, jazz concerts, beaches, and once we even missed each other, in London. We had arranged to go and see Jamiroquai's concert together, he came from Southampton, his bus broke down, we didn't manage to find each other, at the time when there were no mobile phones. I had the tickets, we both went in separately, Chicco bought a new ticket, we did not see each other during or after the concert, he looked for me in the university halls all night, he did not find me, he missed the last train and slept in the railway station. But this is another story that he could tell you about with far more funny details.
Today, Chicco wants to show me the idea that he has been talking about for years and that he would like to do here: practicing social farming. We take the car and drive to the foot of the mountains behind the village. Here Chicco has a huge family land. At the entrance he shows me two outdoor structures, one in wood where events are made, and one closed in earthen bricks that he himself has built in years of work. The eletricity comes from solar panel batteries. In the fields around he cultivated different types of vegetables, and in a small part also different types of pear trees. Walking, we meet two donkeys, Angelo and Giuliana. At first they are a bit wary but as soon as we start walking they follow us incessantly. We meet a hidden corner under a beautiful tree. I stop to play the ukulele while Angelo and Giuliana listen for a while, at distance. We continue the walk almost to the edge of the mountain. We are high up and the view towards the Sarroch plain, Villa San Pietro and Pula is fantastic.
Chicco's dream is to be able to create a reality where you can live nature in an authentic way, produce food, show sustainable practices of construction and production of electricity, where children can know and appreciate biodiversity, and where cultural and convivial events and meetings can be organised. All this in order to produce work, income, and give back happiness and meaning to people's lives. The place is certainly worthy of hosting such a reality and while we enjoy the sunset before returning to the village, I hope that Chicco always maintains the same spirit and finds the time to realise this dream of his.