INSPIRATION
Yesterday, crossing the state road 554 has been the end of the poetic, eco-sustainable and inspired journey, hurling me into the Metropolitan City of Cagliari among cars and heavy vehicles, asphalt often in disastrous conditions, disorderly construction, pollution, intolerance of motorists, indifference of municipal administrators involved in managing suburbs that seem to have lost all their identity. I already feel a great emptiness inside, a sense of apathy. Is it possible that my journey should end with this anticlimax?
After passing the park of San Lussorio with the homonymous Romanesque church, I cycle around the town on this grey and rainy morning, to honour my sense of duty, that of treating all 377 municipalities equally and without prejudice.
I observe and photograph historic buildings, the former Aragonese prison then Caserma Cavalleggeri, and also traces of mud bricks, ovens, stone seats next to the door of the house, buildings that recall a village of the past that has now disappeared.
Fortunately, in a corner of the historic core of Selargius, not far from the tall brick chimney of the former Si 'e Boi distillery, I was hosted by Cinzia in the Maddrigga di Luna B&B, a beautiful renovated historic house. At the table with her and her children, I regain possession of the beautiful sensations associated with the sense of hospitality and sharing. It's still raining outside. I count the municipalities that are missing but they are not enough to put me to sleep. A sense of restlessness returns: and after?
SOUND FRAGMENTS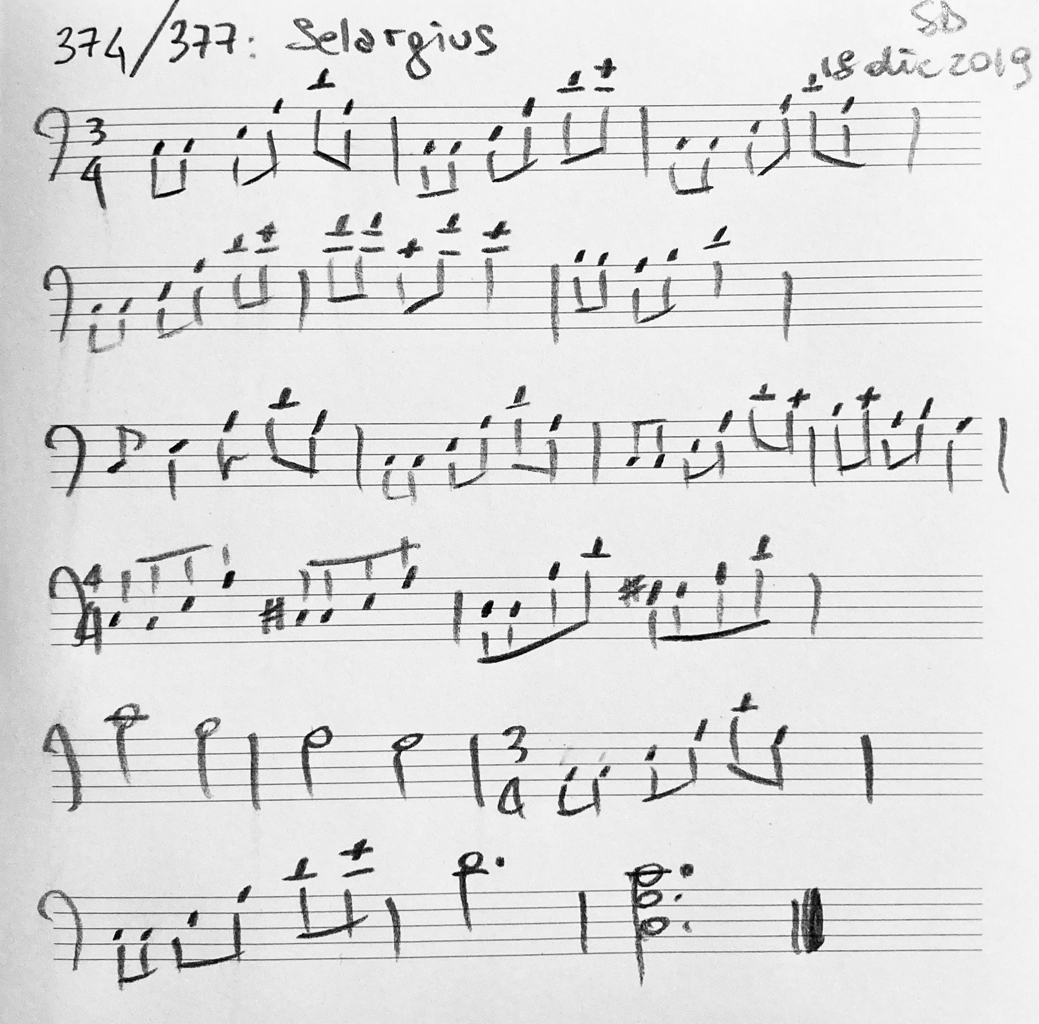 SARDINIAN SHORT STORIES
Not far from the parish church of Maria Vergine Assunta, there is the small church of San Giuliano where the rite of Sa Coia Antiga ends, the ancient Selargino wedding, a rite full of charm that originated in the eighteenth century, and which, after a interrupted in the 1920s, it takes place every year on the second Sunday of September.
The future spouses are dressed in traditional dress in their native homes, and then led by two separate processions to the parvis of the parish church of the Assunta, where the wedding is celebrated in the Sardinian language. After the fateful yes, the spouses bond with sa cadena de sa coia, a symbol that represents the indissolubility of their union and reach the church of San Giuliano where they write on a parchment to be entrusted to the Confraternity of the Rosary, a message intended for children who they will arrive in the future: it will be their eldest son who twenty-five years later will have the opportunity to know that promise.
The Pro Loco of Selargius follows all the preparations and collects the many requests from couples who want to get married with this rite, also accepting foreign couples!