INSPIRATION
Serrenti, City of Oil and Raw Earth, is waiting for me! Councilors Maura and Federica welcome me together with my dear friend Cristina, born in Serrenti but now living in the Cagliari area, and Marco and Anna who will host me. The day will be long and full of things to see and do!
I have the honour of being driven by Marco on a 1969 Fiat 500 Autobianchi Giardiniera, a real rarity! We take a small tour of the churches, first the hill where the fourteenth-century church of San Giacomo is located; then the Romanesque sanctuary of Santa Vitalia, particular because the church was rotated at the beginning of the last century so that the beautiful original facade is now on one side … I must admit that today's facade has no comparison with the original! Finally, the parish church dedicated to the Blessed Virgin Immaculate, with a facade that looks like a temple and a sumptuous interior.
There are many houses built in raw earth, but also with the trachyte coming from the volcanic hills that surround the village, of which many beautiful portals that surround the entrances of the Campidanese houses are made of.
In Monti Crastu Angelo is waiting for us for lunch. This hillside has become a real theme park, full of sculptures, a pinneto, a waterfall with communicating vessels, even the reconstruction of a sacred well! All the work of Angelo's hands!
Along a path on the hill we come to a menhir and an outdoor stone sitting room from which you can admire the entire surrounding area. Here Angelo also grows an incredible variety of medicinal herbs, pink pepper, incense, sage and many others.
"It's an energetic place" Angelo assures me. From here you can see the hill of Monti Mannu where there is a protonuraghe in which important relics of the Bonnanaro culture were found.
In the evening Marco and Anna organised an exhibition at their home, a historic house in the center of the town. The hall serves as a concert hall and at one end we perform, Marco on guitar and Anna on vocals. The place is filled with people and friends curious to hear my story and our music in a suggestive, almost cinematic place.
SOUND FRAGMENTS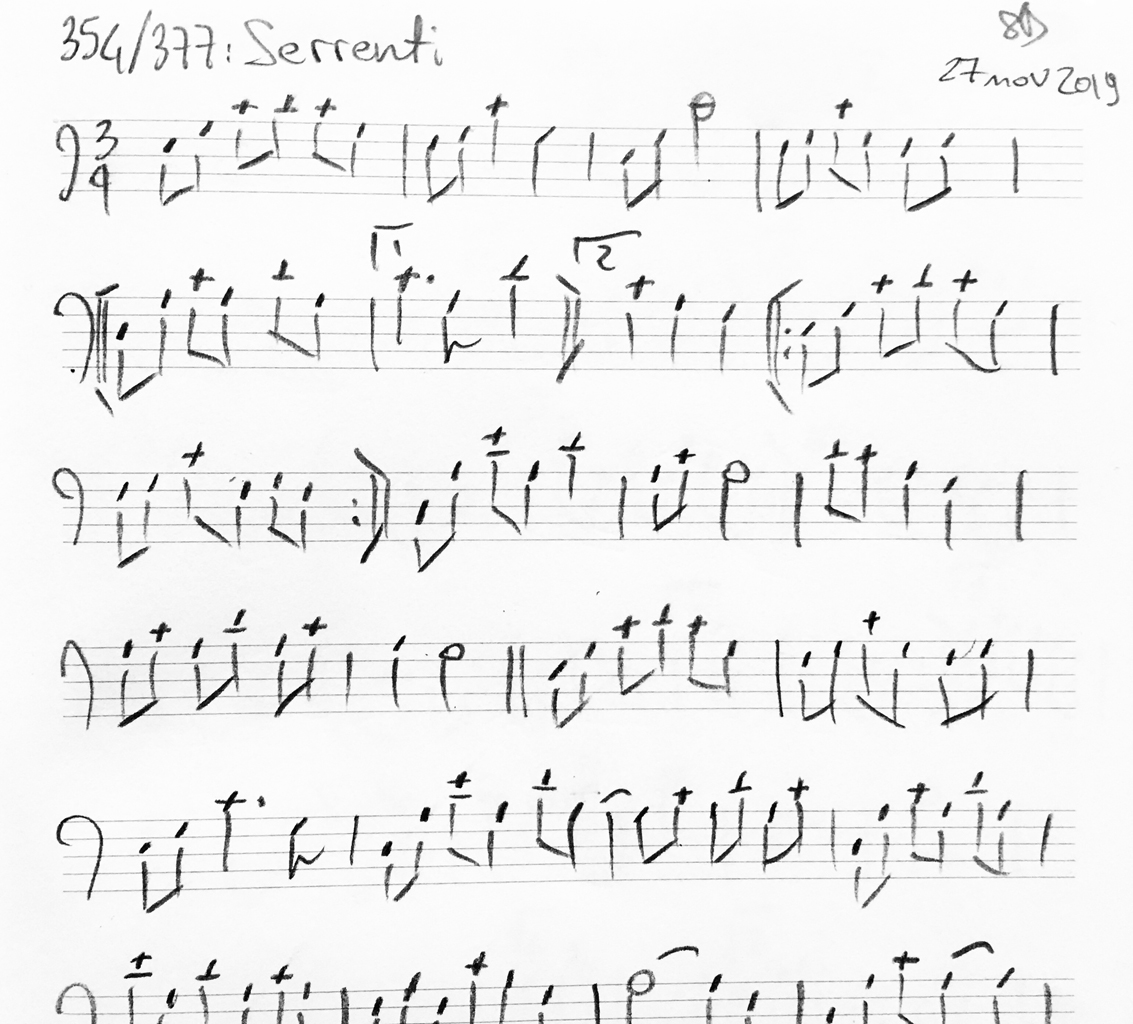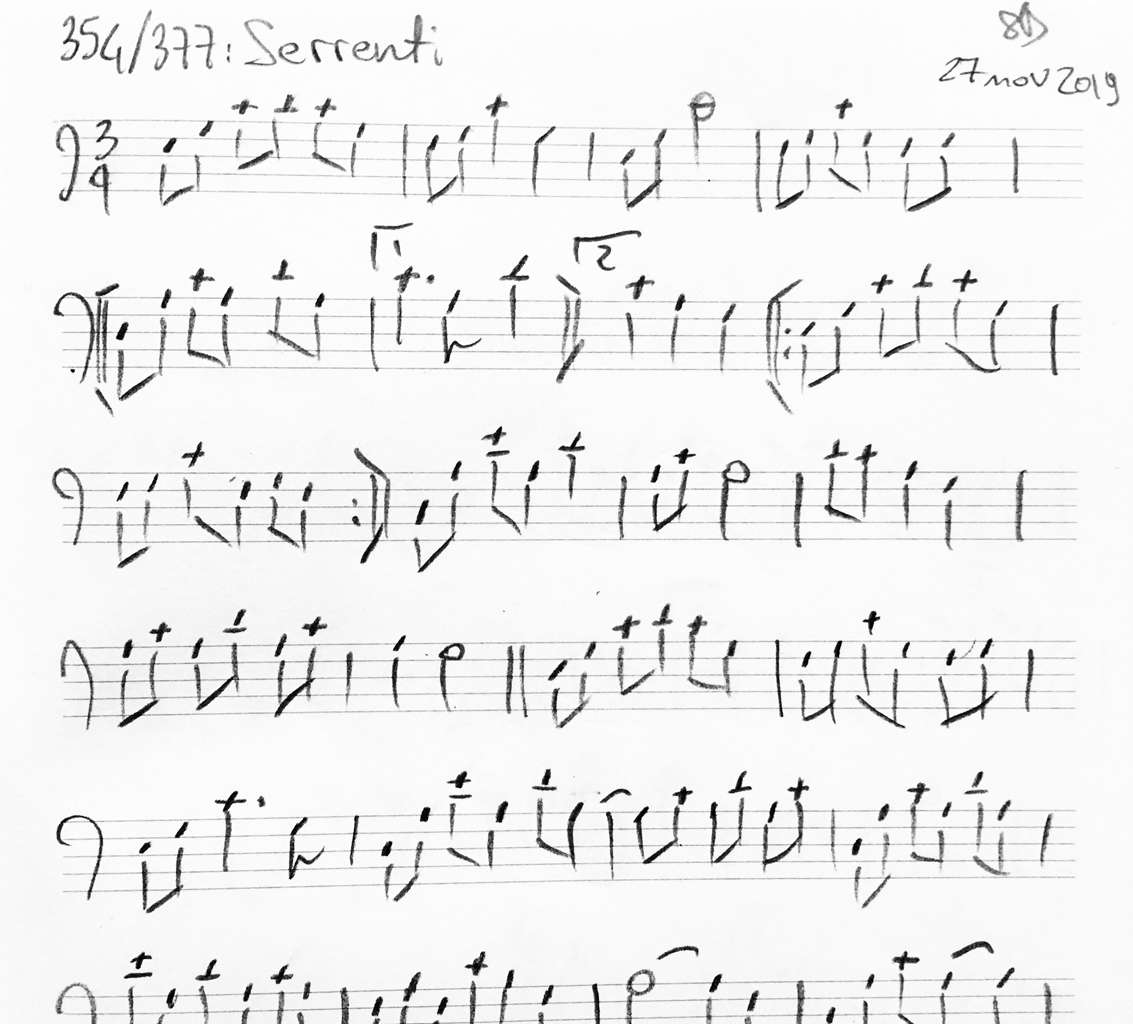 SARDINIAN SHORT STORIES
One of the first cinemas in Sardinia was built in Serrenti in 1920. The legacy is so great that an inhabitant, a former engineer, has used a room in his house as the Cinema Museum, where he has collected ancient machines, old furniture and material that tells the story of the cinema of yesteryear. At Sa Domu in Ladiri, the mud-brick house also called "the window" that I saw on my morning visit, movies are still projected and a club of young cinema enthusiasts is based here.
But Marco has a dream: to recover the old family cinema, built on the main street in 1964, and give it back life with events and shows, which also include film screenings, but above all with artistic workshops. He takes me there, in the midst of chairs and an ancient projector, while he talks to me about the link between Serrenti and cinema and about the works he and Anna are carrying out with theatre actors. He hopes one day he will be able to revive this place.