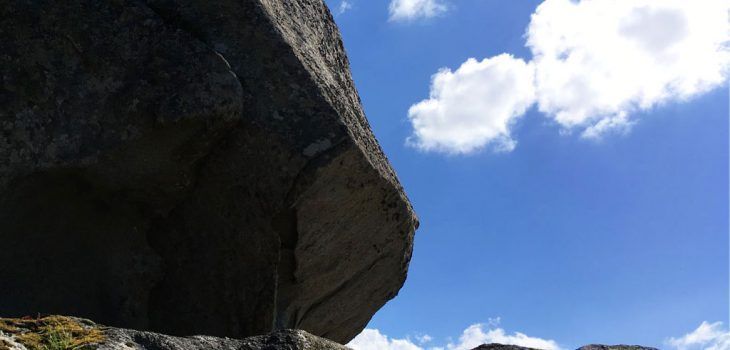 INSPIRATION
Spring seems to have arrived, the sky is blue with some scattered clouds. We are on the last day of April. I cycle amidst the green fields, a few houses in the middle, and granites everywhere. I pass by an internal road that leads me to the Liscia Lake, the last stretch makes me suffer a bit due to a hard climb, but then I arrive at a plateau and I see Sant'Antonio.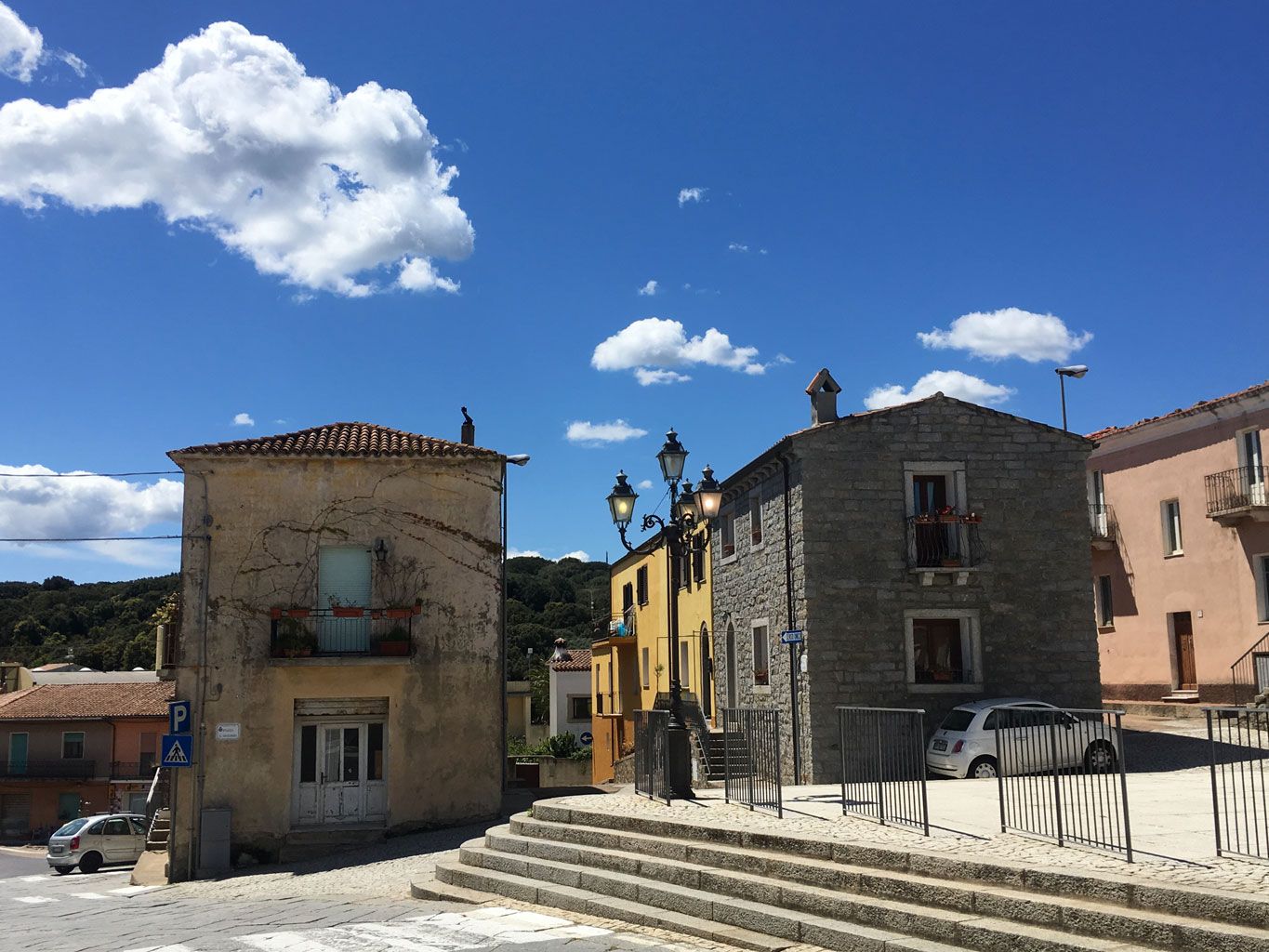 I get to the beautiful central square, typically Gallurese, with granite paving and buildings, and two churches, one next to the other, Sant'Antonio and Sant'Andrea, also in granite. I stop here to wait for my sister's friend Piermario, who will host me for the day. A few bikes are parked at the corner bar. Tourists, mostly Germans who are starting to increase on the roads this season.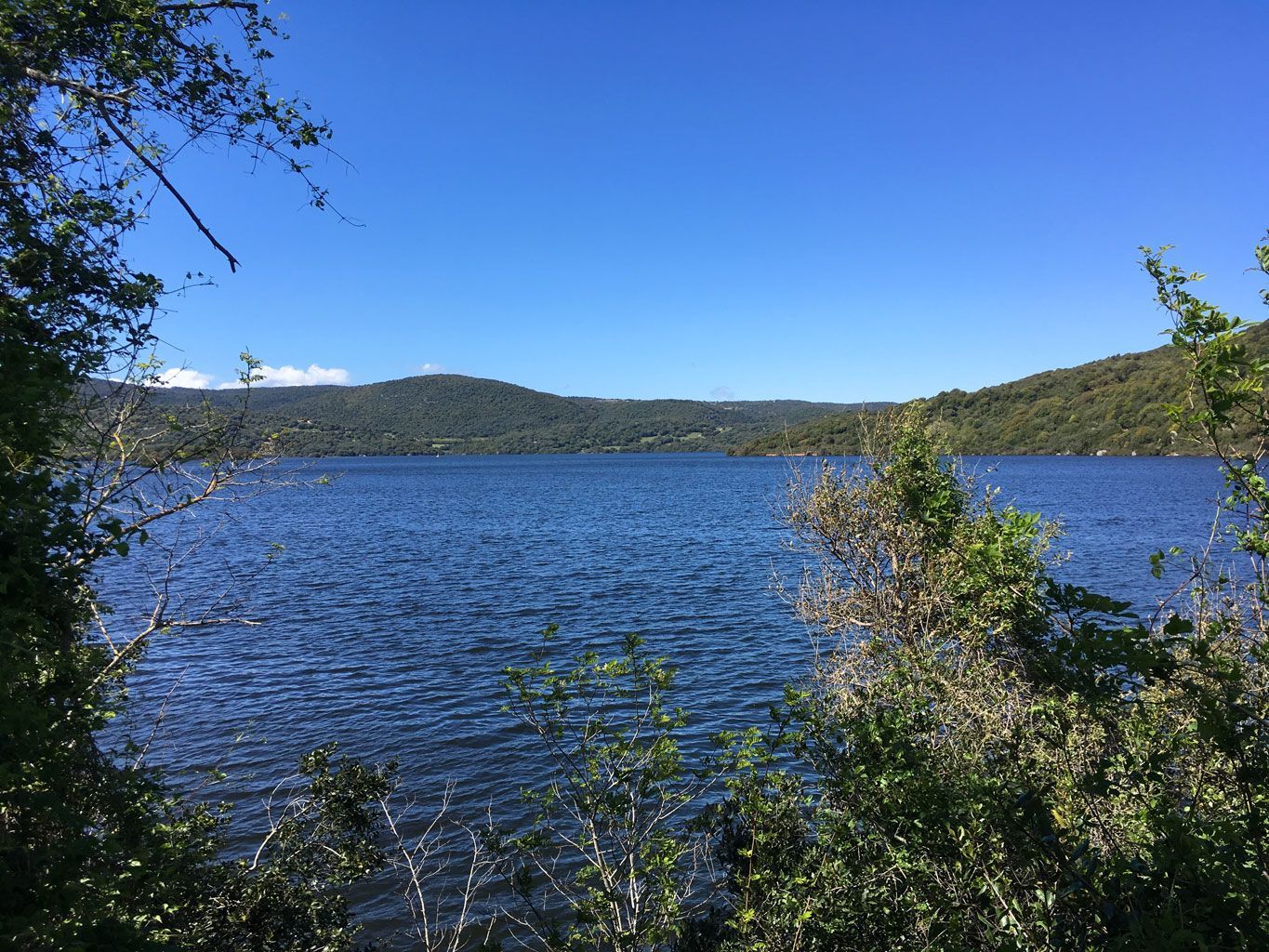 Shortly afterwards Piermario joins me and takes me to his house on the outskirts of the village. After lunch, unfortunately, I get the news of my grandmother's passing away, and the day changes completely. I can only stay for a while, then, like a real Englishman, I put myself together and ask Piermario to take me to see some places in the middle of nature. So we go down to Lake Liscia, walking for a while on its shores, the water of a deep blue.
Then we return to the village and Piermario leaves me at Lu Nuracu, a beautiful vantage point on the top of granite rocks. From here I can see the whole village on one side, and on the other all the Gallura up to the sea, even the mountains of Corsica. I stay for a while, to give my last farewell to grandma. Then I reach Piermario at the bar.
From here we make a last tour of the village, to admire some beautiful murals, the old fountain, and some beautiful sculptures by Pinuccio Sciola. On the main street there is also the Museum of the Liscia Dam and of the territory, opened a few years ago and containing much documentation on the construction phase of the dam, but unfortunately closed today. We end the day with a special dinner at La Pitraia restaurant, where we eat local specialties. It was not an easy day and I will certainly remain an important memory, but if I had not had a special person, sensitive and discreet like Piermario by my side, it would have been a much more difficult day.
SOUND FRAGMENTS
Last goodbye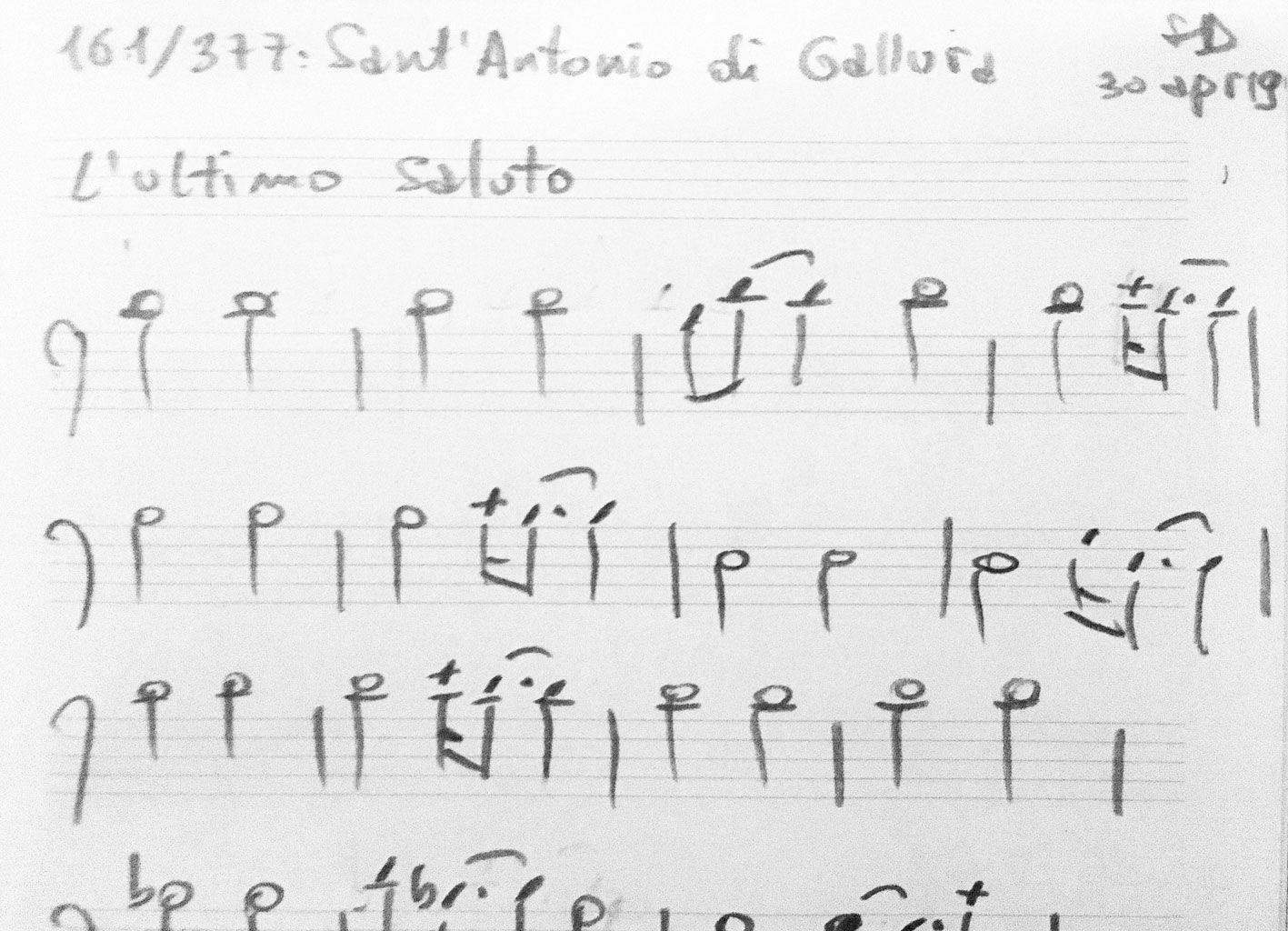 SHORT SARDINIAN STORIES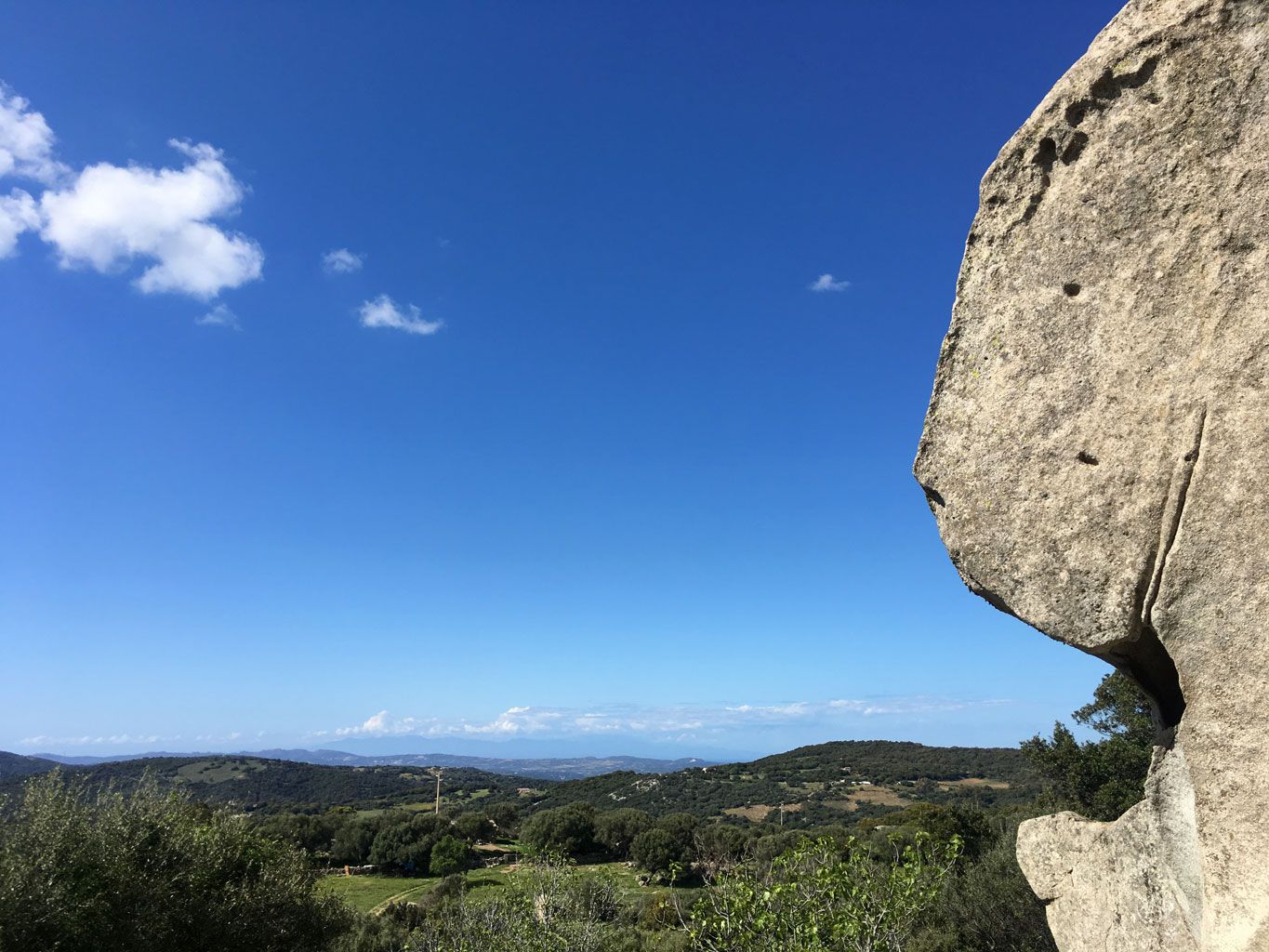 I was often wondering where I would be when you were gone, taken away from what you in one of your poetry ironically called 'the evil'. I was hoping the news of your demise had not reached me in a crowded English Jazz Club, or an airport, or a dinner between strangers. Fortunately, I find myself in your Sardinia, in the middle of the nature of a small village, that nature you will be returned to, and just in April with the blooming trees. I want to give you the last greeting here, sitting on a peak of white granite, facing a green immensity, the blue sky, even Corsica in the distance, the notes of my ukulele that accompany your climb in heaven, and there you are, passing in front of me, a white cloud like your hair and your silk skin despite your 104 years. I wish you a good journey grandma.
I wish (by Fanny Satta)
I wish
I wish the good land
to be able to bloom again
not to have to die
without leaving a trace.
I wish a deep hole
under a shady tree
where is the festive song
of birds and cicadas,
or near a large rock
where the ferns and the cysts
prepare, unseen,
a flowered enclosure.
I wish that from death
life sprouted
that a finished story
could feed
stories of herbs and insects
of pastures and lambs
of hay and shrubs
flowering in April.
I wish to feel the breath
of night and day
and the scents around
exhaled by the countryside.
I wish to feel
the light clods harden
leaven and flourish
at every spring.
Do not give me burial
inside a lockbox:
if possible, fate,
give me back to nature
to keep me embraced
to take me away from death
to tie me to its fate
to its eternity.