INSPIRATION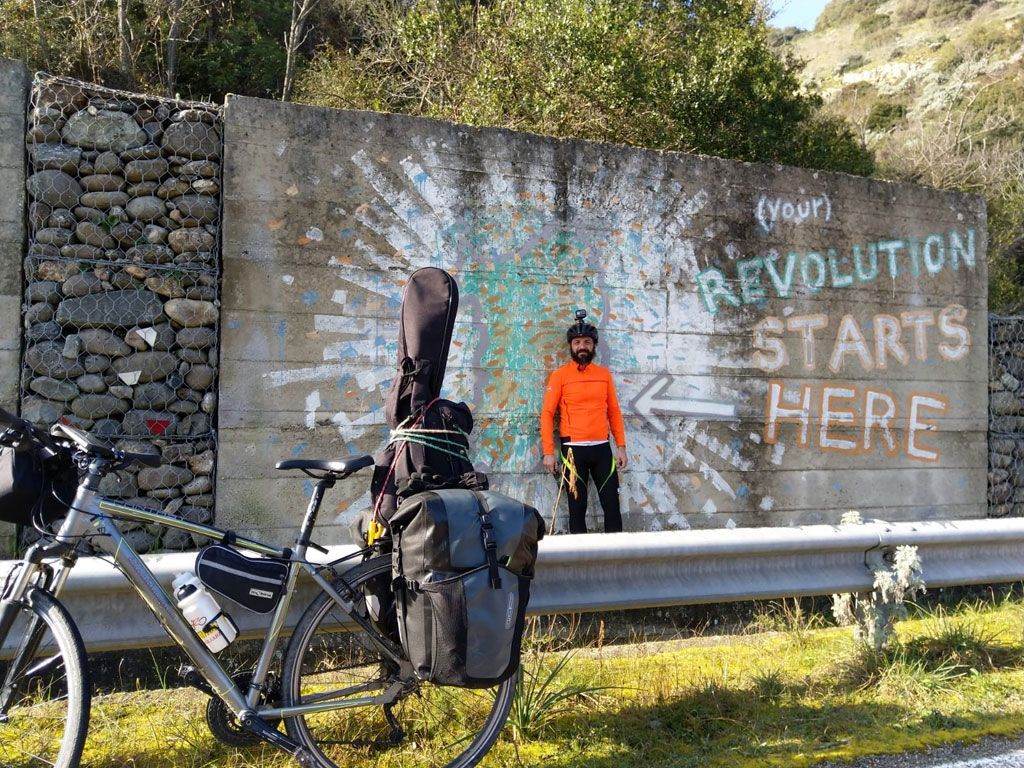 I leave Villasalto with a little bit of chilly air, and I follow what someone on Facebook points out to me as 'the wall', a stone wall that runs along most of the main road that goes up towards the exit of the village. After yesterday's ascent, today it's almost all descent, 'almost' because this first part is all uphill until you get to a nice plateau from which you can enjoy a view over most of the Gerrei. I get to the junction for Armungia and from here it is really a nice descent.
As soon as I arrive in town, I follow Tommaso's directions to get to the famous house where he will host me. 'A red portal' he tells me, and so I arrive at the home of Emilio Lussu, Tommaso's grandfather. His partner Barbara and their baby Eva are waiting for me too. The entire property has been renovated keeping everything original, the tenements both outside and inside maintain the old style intact, from the rough stone floors, to the walls with irregular surfaces, to most of the furniture, the same that is seen in vintage photographs depicting Emilio and his wife Joyce. I am very excited to be here, and above all to be placed in the building where Emilio's personal study was located.
We are joined by Alberto, responsible for the Lussu Museum, and together we go for a walk through the streets of the village. The old town is very well kept with most of the limestone houses (to be exact metamorphic limestones of the Devonian!) We arrive at a square with a beautiful mural dedicated to the Sassari Brigade, and not far from here is the Casa Dessì, once owned by a wealthy family, now Museo Lussu. Inside Alberto guides me through old photographs, writings, letters, and material concerning both Emilio and his wife Joyce. From a beautiful multimedia panel we can also watch several videos in which I can see and hear this immense character of the Sardinian political and cultural man Emilio. I am very impressed by some of Joyce's poems too and I promise to myself to get some of her books, as well as reread A year on the plateau by Emilio.
In the afternoon we head to the upper part of the center, where there are the so-called 'minimum houses', some well-renovated former homes where Tommaso and Barbara, with their Casa Lussu Association, have created a textile workshop. Barbara has learned traditional weaving directly from her grandmother, but is developing it with new contemporary concepts. I also discover that they often used the natural colors produced by Maurizio Savoldo, whose workshop I visited in Atzara! Also, in addition to the traditional looms, tehy work on modern concept frames, a beautiful Finnish one strikes me a lot. I observe Barbara moving the levers up and down and intertwining threads, hypnotized, while Tommaso tells me about the educational activities that often they organise here, and cultural events that also include music.
While Barbara continues to weave, Tommaso takes me to the back, and opens a door, showing me what they have in the inner courtyard: a nuraghe … a whole one! Also this, like the houses, is made of limestone, with a well reconstructed part. Alberto opens the gate that allows you to enter the main room, beautiful, with two niches and the open top. So it's not true that the only nuraghe within a village in in Sant'Anna Arresi…ah, the Sardinian parochialism!
From here we move to the Ethnographic Museum, which is another pole of Armungia's widespread network of museums. Here I can admire traditional costumes and many tools of crafts, especially related to weaving and baking, in a very original arrangement.
SOUND FRAGMENTS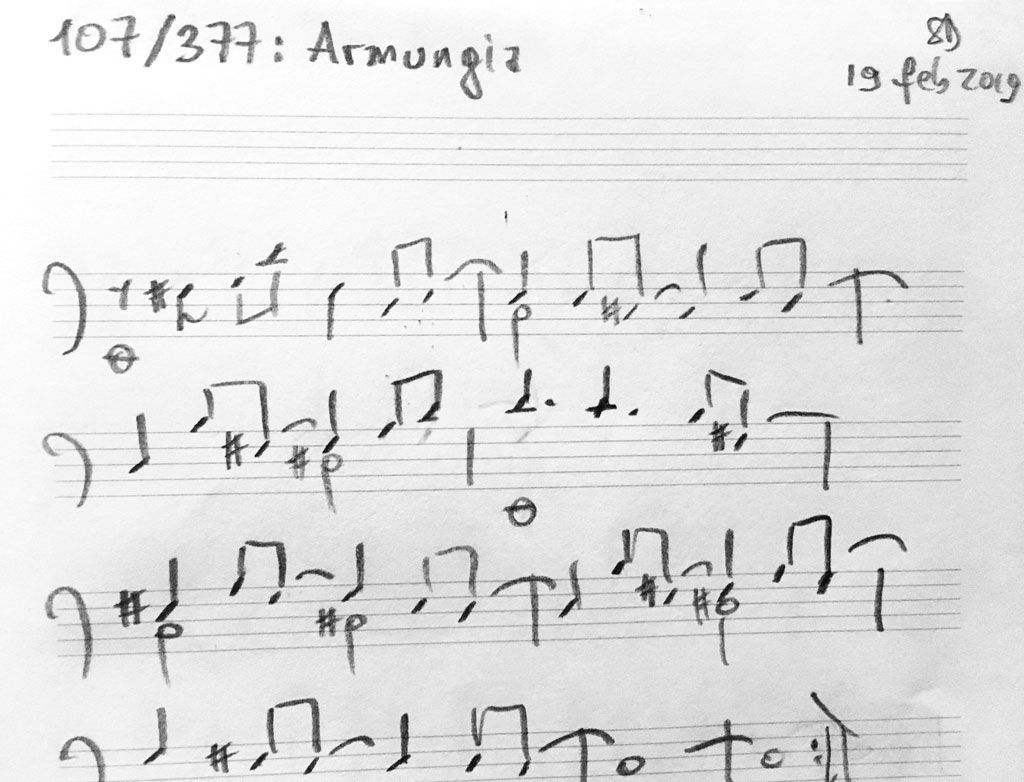 SHORT SARDINIAN STORIES
Today has marked an important meeting. Tommaso and I are the third generation of Dessanay and Lussu who meet. My grandfather Sebastiano in fact had friendly relations with the famous grandfather of Tommaso. Both politically active, they had to estimate each other for their interest in the issues of Sardinian autonomy. In the family we also found paper correspondence between the two, and Tommaso is pleasantly impressed by this connection.
I also find out that our fathers both attended the same high school. My dad tells me about a trip with Tommaso's father and other friends, in which he drove a beetle car but, not being suitable for my dad's 'sporting' driving, the car almost rolled upside down over in a bend!
And today Tommaso and I are here talking about creative projects, alternative lifestyles, jazz music (Tommaso's brother Pietro is a well-known pianist.) Third-generation Dessanay Lussu meeting. I hope that one day the little Eva, who today walks from one side of the old kitchen brandishing puppets, can meet a Dessanay and exchange stories and memories of the fourth generation!